UNCOMPROMISING QUALITY
Wines and more...
This motto is the primary guideline of the work of the vintner Norbert Bauer. The golden sun on the label symbolises the richness in the light and warmth of the Pulkau Valley which is mirrored in the wines themselves. Tradition and modern techniques are the foundation on which the wines of vintner Norbert Bauer are based. Many components come into this which crown the success of the work. Knowledge and instinct, heart and brain, a consciousness of tradition, and an innovative approach. The profusion of awards are an endorsement to the work of the vintner and give him the courage to look for new ways – and in doing so to still stand by, and build on, tradition and terroir.
In the vineyards, Norbert Bauer pays particular attention to the ecological balance in order for grapes of top quality to ripen. The work process follows the motto clean, fast and nursed. Until their optimal maturation the wines rest in spacious sand cellars. The vintner places his trust in time and intervenes only cautiously in the fermentation process. White wines and fruity red wines are held in steel tanks, stronger more powerful wines are stored in wooden barrels and the best ones in barriques (oak barrels). The aim of the vinification is, as Norbert Bauer himself says, the complete evolution of the wines, and not the self-realisation of the vintner.
Since the founding of the cooperation Premium Weinviertel Wineries 2002 Norbert Bauer has ventured to refine and further develop the stylistics of the Weinviertel wines.
Here you can discover more about the Premium Weinviertel Wineries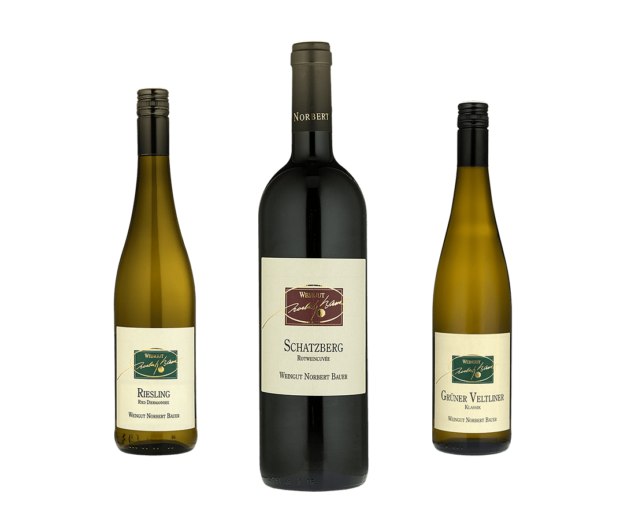 BROWSE OUR PRODUCTS
Buy finest wine in our shop